ELECTRONIC ENGINEERING

This page contains details of my career in Electronic Engineering, including awards won.
2016 Everywoman Inspiration Award
I won the Everywoman Inspiration Award sponsored by VMware.
This is awarded to an individual, male or female, for their active committment to encouraging, advancing, sponsoring or championing the progress of women working in technology.
The Most Inspirational Woman in IT: Q&A with Dr Carol Marsh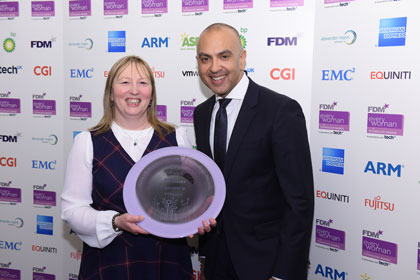 Dr Carol Marsh with David Phull from VMware
2015 Isabel Hardwich Medal
This medal is awarded to a Women's Engineering Society (WES) member who has made an outstanding and sustained contribution to the WES over a number of years and gone above and beyond the call of duty.
2015 International Women Leadership Achievement Award
This is conferred to "Outstanding Women Professionals who have the vision, flair, acumen and professionalism to demonstrate excellent leadership and management skills in an organization, making changes and achieving results".
2009 Gillian Skinner Award
I received this award for managing the Doris Gray Student Conference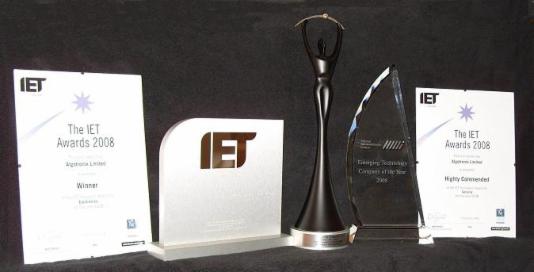 2008 NMI Emerging Technology Company
Algotronix was named as the winner of the Emerging Technology Company at the NMI award ceremony on 6 November 2008 for the DesignTag product.
2008 IET Innovation Award
The DesignTag, which I developed as part of my Engineering Doctorate (EngD) along with Dr Tom Kean from Algotronix, was named winner of the Electronic category and received a highly commended for the Security category at the Institution of Engineering and Technology's (IET) Innovation Awards 3 November 2008
2008 Nov, Two major awards for Algotronix - Design and Reuse
2007 Elektra Award
I was the first winner of the Student Engineer of the Year category at the Elektra European Electronics Industry Awards held in London on the 12 December 2007.
2008 Apr,
A Real Winner
,
EPSRC
Annual Report and Accounts 2007/08, Page 26
2008 Jan, iSLI Research Engineer Wins "Student Engineer of the Year Award, "Electronic Specifier"
2008 Jan, Systems Student Scoops Award, The Engineer
Judge

Looking foward to being a judge at the WICE awards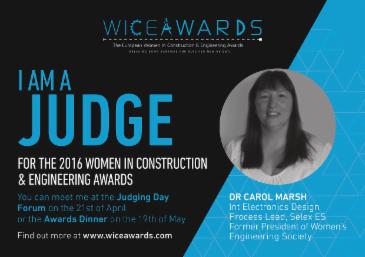 News Articles

2016 March, WES Wins Awards for Diversity and Inspiration

2015 June, Prince Charles Meets Female Engineers of the Future Women Engineers, Scotsman
2015 Apr,Digitising the History of Women in Engineering, Gradcraker
2014 Feb, Women Needed to Engineer a Bright Future for British Industry, Guardian
2014 June, Focus on: National Women in Engineering Day – Celebrating Female Engineers, Selex ES
2013 March, Robots Invade Adam Smith College Techno Games Championship

2008 Oct, The IP Protector, IET Student and Young Professional Magazine
2008 Aug, The Dancing, Cryptic Mind of Carol Marsh, Compute Scotland
2008 July, MPs discuss engineering skills with award-winning student,Electronics Weekly
DesignTag Articles
Many articles have been printed about the DesignTag technology. Below is a selection of articles:
Apr 2007: First Article - New Electronics - Mine All Mine
May 2007: Demonstration at 44th DAC - Design and Reuse
May 2008: Launch - Design and Reuse
July 2008: Algotronix Adds Thermal Signaling to IP Core DesignTag - EETimes
July 2008: Put a Tag on it - New Electronics
Aug 2008: When the Chips are Down - Beating the Counterfeiters - DPA
Sep 2008: How to Defend Against the Cloing of your FPGA Designs - EETimes
Oct 2008: TC-08 Thermocouple Date Logger in the News - Pico Technology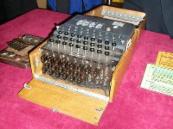 2009 - Present: Electronics Design Process Manager, Selex ES / FNM
2005 - 2009: EngD Research Engineer, Algotronix
2000 - 2005: Principal FPGA Engineer, ECS Technology
1995 - 2000: Principal Digital Design Engineer, BAE Systems
1985 - 1995: Senior Design Engineer, GEC Marconi Avionics

SIEEE: Senior Member Institute of Electrical and Electronic Engineers
MInstP: Member Institute of Physics
MIACR: Member International Association for Cryptologic Research
ACA: American Cryptogram Association
STEMNET: Science and Engineering Ambassador
Everywoman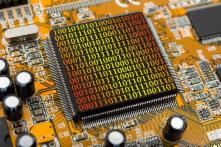 WES
I am now a Past President of WES having served as the President from October 2013 to November 2014
I have been the co-chair of the WES Female Engineering Student Conference since 2012 taking responsibility for the program
I manage the "Doris Gray Awards" and "Lady Finniston Awards"
I organised the Girls into STEM event and the Doris Gray Student Conference in 2009

IET
Vice chair of IET Scotland
Member of the Engineering Policy Group Scotland (EPGS)
Chair of the Scotland South East Local Network and was previously the treasurer
Professional Registration Advisor
Professional Registration Interviewer
Fellow Advisor

STEMNET
I joined STEMNET in 2007 and since then I have been a judge at the "F1 in Schools" challenge and GO4SET events.
I've been a volunteer on the "Lab in a Lorry"
I helped at Science FestivalS, SET fairs, career events and Rampaging Chariots
Other
Member of the Construction Equipment Skills Advisory Board
Treasurer of the 287 Squardon Air Training Corps (ATC)
Mentor to female engineers through MentorSET and Selex ES
In the past I was:
A member of the Balgreen Primary School Board and on the interview selection panel for the Head Teacher and Business Manager
Chair and treasurer of the Balgreen After School Club for 4 years
A first aider with the St Andrew First Aid for 6 years