DANCING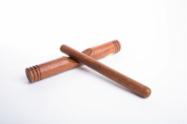 I
have always loved dancing and watching my mum and dad dancing the Palais Jive.
When I was at school I went to Ballet, Tap, Highland and Scottish Country Dancing classes. I was told, however, that I would never be a dancer, because I danced as if I was exercising. So I gave up dancing and started going to aerobics classes instead.
In 2001 I joined Greens Fitness Centre and I started going to a Salsa class. The classes were run by Chalky Whyte who owns CPN Dance Company. In 2002 I started Le Roc (French Jive) classes. I was really lucky to meet a wonderful guy, Ben, who became my dance partner for 6 months. Together we went to Le Roc and Salsa classes and party nights and with his help I became pretty good at dancing.
I have attended the following classes:-
Ceroc at Marco's Fitness Centre
Salsa at St Stephen's street run by Joel
LA Salsa at both Dancebase and City Cafe run by Carol Ann
Cuban Salsa at the Forrest Cafe run by Lingerto
Swing at Dancebase run by Flyright Dance Company

In July 2004 I qualified as a Le Roc Instructor and in May 2005 I qualified as a Salsa Instructor

I started going to aerobics classes when I was 20 at St Brides Centre. I loved this, due mainly to the excellent teacher MA Pender. A year later, I started going to Tom's classes at Craiglockhart Sports Centre. This was a 2 hours class, the first hour was a fitness class and the second hour was spent using free weights. I went to this class for about 8 years and by the time I left, Craiglockhart had invested in machines.

In 1990 I started circuit training classes at BodyTalk. Many of the people going to the class were teachers and they suggested I train as a teacher.

In 1993, I qualified as a Fitness to Exercise teacher with the Scottish Keep Fit Association (now called Fitness Scotland). Since then I have also qualified as a Step, Circuits and Gym Instructor.

I have attended classes and training in many different areas of fitness including body conditioning, pilates, teenage fitness, yoga, skipping, aqua aerobics and tai chi.

I have taught classes, been a fitness co-ordinator and presented at several events.

As far back as I can remember I have been able to swim, thanks to my dad who took me and my sister swimming. He has continued the tradition by taking all his grandchildren swimming. For some reason, when I left school, I stopped swimming, however, in my early 20s I returned to swimming. I went to the same swimming school for many years, initially only swimming, then doing aqua aerobics and finally sitting the life guard exam.

In 1994 I trained as an assistant swimming teacher, then in 1996 I became a fully qualified swimming teacher. I specialized in teaching children, especially pre-school and complete beginners at Currie High School between 1997 and 2003.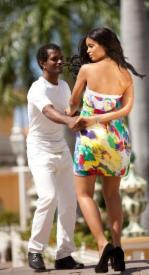 2007 Introduction to Yoga
2006 Freestyle Fitness Yoga
2005 Salsa Dance Instructor
2004 Le Roc Dance Instructor
2003 Scottish Fitness Organization – Aero Salsa
1999 Fitness Scotland - Gymnasium
1998 Fitness Scotland - Circuits
1997 ASA - Swimming Teacher, NVQ Level 2
1994 Scottish Keep Fit Association - Step Modules 1 and 2
1994 Scottish Keep Fit Association - Basic Exercise to Music


In 2013 I took the difficult decision to stopped teaching dancing to concentrate on all my engineering activities.

2006 - 2013 Heriot Watt University – Salsa and Le Roc Instructor
2004 - 2013 CPN Dance Company – Salsa and Le Roc Instructor at:
Craigroyston High School, Edinburgh
Regal Community Theatre, Bathgate
Drylaw Community Centre, Edinburgh
Greens Heath and Fitness Club, Edinburgh
Dancebase, Edinburgh, Howden Park Centre, Livingston
Cashmere Club Berwick upon Tweed
1997 – 2003 Currie High School - Taught swimming to 4 -12 year olds
1995 – 2004 Indepedant Fitness Instructor at various locations including:-
Heriot Watt University, St Brides, Balgreen Bowling Pavilion and
Kirkliston Leisure Centre
2004 Fitness Scotland Day of Dance – Le Roc Presenter
2000 Fitness Scotland Disability Training Course - Circuits Presenter
1998 - 2000 Active For SAMH - Beginner's Fitness and Children's Fitness Presenter
1997 - 2000 Currie High School - Fitness Coordinator
1995 - 1999 Starlight Step Out - Charity Events Organizer